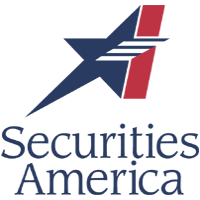 Founded in 1984, Securities America is home to a network of over 3,000 financial advisors. Located near Omaha, they consistently rank toward the very top in size and service when it comes to independent brokerage firms.
Their cutting edge technology is paired with Midwestern sensibilities to help service 500,000 client accounts and over $140 Billion of assets under management.
Their partnership with independent financial advisors in all 50 States gives investment clients the peace of mind to know that their local advisor is part of a thriving network providing the very best in investment advisory services, regulatory oversight, leading technology.
Lance is proud to be a Securities America Advisor.